A 'social page' ranges over the Paving Commissioners' office (57 Pratt Street), Friendly Societies, environmental health,  clinics, St Pancras Vestry minutes and Sheppard's assessment of Vestry politics over the nineteenth century – and social outings.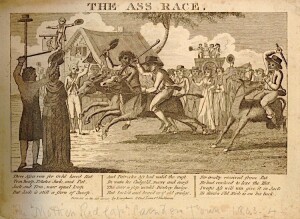 Find out about leisure and pubs in Camden Town, and what happened in Camden Hall.
Charles Booth  made street-by-street analyses of London in the 1890s: there were interviews with local policemen as they walked their districts and clergy from parish churches and dissenting chapels. The results were summarised in maps, colour-coded in social scale. With the arrival of railways, many of the poor near Kings Cross were displaced: but, Booth observed, it was 'not in Camden Town near by, but in Kentish Town that the evils reappear, [in] the unfinished and unoccupied streets of new districts'.