Rochester Conservation Area is in the north-west part of Camden Town. It lies between St Pancras Way to the south, Kentish Town Road to the north and Camden Road to the east.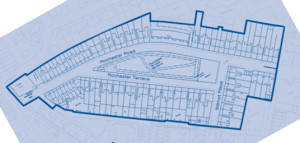 Rochester Conservation Statement was created by Camden Council in 2001 to inform development proposals and planning applications.
A new Draft Rochester Statement (2015) has been proposed, with more detailed descriptions of the character and features for each area and extended boundaries for Rochester to join up with adjacent conservation areas.
Conservation statement for web-sites of neighbouring areas:
Jeffreys (1985, revised 2002)
Camden Broadway (2007)
Adjacent conservation areas northwards in Kentish Town are Kelly Street and Bartholomew
Neighbourhood web sites include
.
Conservation area reports for
Rochester conservation area statement (2002)