On 17 and 18 July 1919 The Times recorded an auction sale, by Daniel Witney and Sons, of 'numerous shops, factories, wharves, houses, licensed premises, situated in Great College Street, Lyme Street, Camden Road, Canal Terrace, Prebend Place, King's Road etc (151 lots)….' The combined price over two days, adding in four pubs on Royal College Street – The Eagle Tavern, The Old Eagle, The Prince Albert and The Falcon – was £93 865.
On 14 and 15 July 1920 there was a second sale, of '14 or 15 acres … ground rents of £11,000 a year and … leases expiring from now until 1993′. These were around Pratt Street, with 'one of the great new repositories of Messrs Maple & Co Ltd towering above everything around it and without rivals as to height and dignity nearer than St Pancras Station…' and yielded altogether £112,000.
In the Camden Town Act of 1813, the (then) 2nd Lord Camden and the Rev. Thomas Randolph were made joint owners of the prebend of Cantlowes. Randolph was the last of the 30 St Paul's prebendaries to hold his title for life: when he died in 1875, the Ecclesiastical Commissioners took over the legal title. However, the (then) 5th Lord Camden, John Charles Pratt, was an infant as his father had died prematurely and the estate ownership was put to Chancery for arbitration. Agreement for division on a 2:1 basis was made in 1880 and the full valuation (by Cluttons) and listing of properties published in 1883. The estate ground rents were valued at £4892 per annum.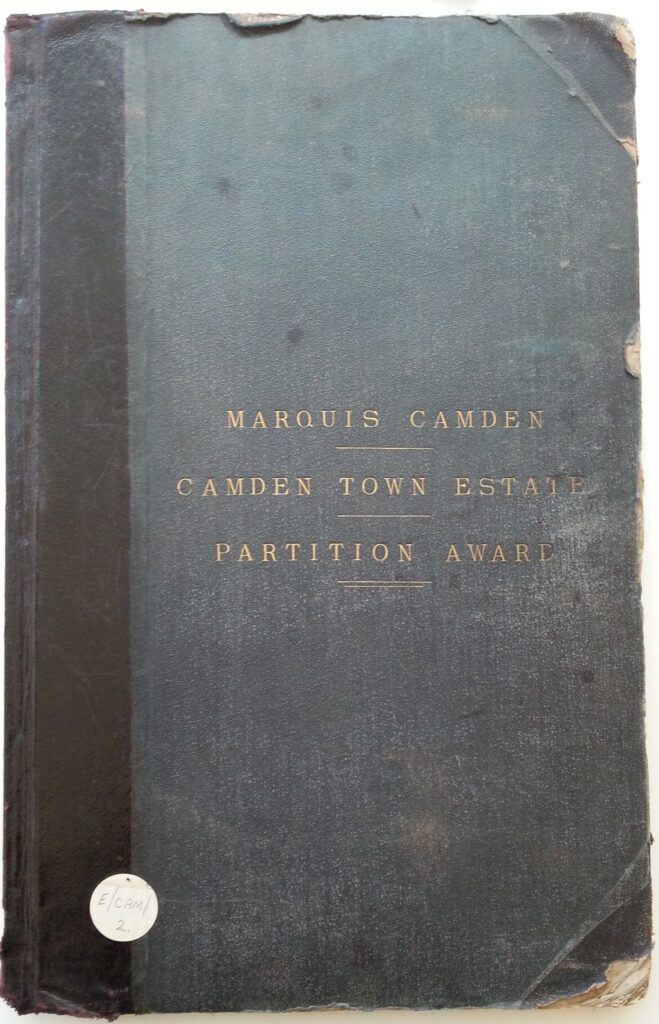 [Compare the Camden Town estate's value for 220 acres with the rest of the Camden family's lands in Kent, Sussex and Brecon, then totalling 17,400 acres and gaining £16,380 a year (Complete Peerage 1889).]
The valuation coincided with the end of the first leases of the estate – which had been set for 99 years in 1789 – at the north end of Camden Town High Street, which was substantially rebuilt in the later Victorian style of red-brick and stone. But the reversions for much of the south of the estate, originally in the large 'Kirkman and Hendy' lease and developed across fifty years up to the 1840s, were both piecemeal and later. This led to impoverishment of the tenancies as the landlords waited and the lessees had little incentive to improve their properties.
Selling the leases in the commercial market was one way of managing this transition. It was not optimum for the estate, as it evaded the controls of style and materials that had been set by the nineteenth century agents, particularly Joseph Kay. Moreover, the new leases were much shorter – between 25 and 40 years in the south of the estate – with continued instability. On the other hand, land gained other uses, such as the parish washhouse, the school in Camden Street and Maples' large warehouse noted by The Times.