Cantlowes
The origin of the name Cantlowes (or Cantelowe, or Cantlow, or sometimes Cantlers) is unknown. One possibility is Sir William Cantlow who was Lord Mayor of London in 1466. But no direct connection is recorded with the land at St Pancras.
Early maps show the countryside to the north of London – St Giles, Marylebone, Tottenhall Manor and Pancras ('Marybone Park' was the hunting ground of Henry VIII that later became Regent's Park) – and upwards to the hills of Hampstead and Highgate.
The lands of Cantlowes Manor, one of four in the Parish of St Pancras recorded in Domesday, stretched from Kentish Town to Highgate. At the south end, land of about 220 acres around the Manor house itself was a 'demesne', the land retained by the landlord for private use.  St Paul's Cathedral held the Cantlowes demesne land as a 'prebend' – that is, the Cathedral allocated the income from its lease to a non-resident canon, called a prebendary.  The Cantlowes land is described in the survey of Church properties by Parliament in 1649.
The Cantlowes manor house was probably at the corner of St Pancras Way (then Kings Road) opposite the old parish workhouse and next to the manor of St Pancras, standing on ground above the Fleet.
The estate is shown as the 'Demesne Land of Cantlowes' on this syncretic map produced by the Survey of London /London County Council in the 1930s.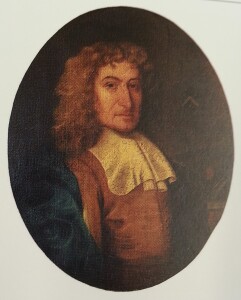 Ownership of the Cantlowes demesne can be traced from the early seventeenth century.  The land was sold to Richard Utber, a City draper who had other properties in Middlesex. It reverted to St Paul's Cathedral at the restoration.  In 1666 it was sold to Sir George Ent, a physician. It was bought from Dr Ent by Jeffrey Jeffreys in 1681, who died next year. His executor, Lewis Jeffreys, passed ownership to John Jeffreys, their uncle whose money had paid for it.